Iv'e been slapping the keyboard so hard lately that apparently I broke it
I'm posting here to see if I could apply for funding from the DAO to get my laptop fixed and continue my work on MetaGame, MetaCartel events, etc. It's about $500 USD to fix what apple cited as liquid damage which happened 1 year ago, worked fine all this time… so I'll need to get a new HD installed by Apple.
Open to any feedback before I post a request for funding
. Attaching some proofs of the cost and evaluation done by apple service center.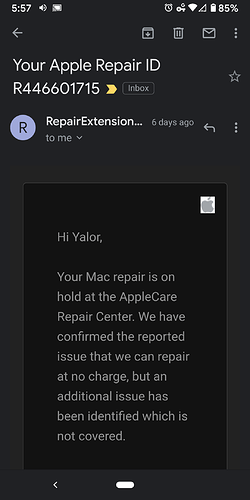 Danke for your consideration.
My ETH address: 0x66b1De0f14a0ce971F7f248415063D44CAF19398