Hi everyone - this post is to add context to the funding proposal i'm about to post on DAOHAUS to request payment for work completed during the month of january for the M2 Event being held during this year's edition of ETHDenver.
It was around 3 weeks worth of working together through various iterations / changes until we reached some of the designs posted below.
For this I am requesting payment in the form of $1000 WXDAI & 1 sweat share.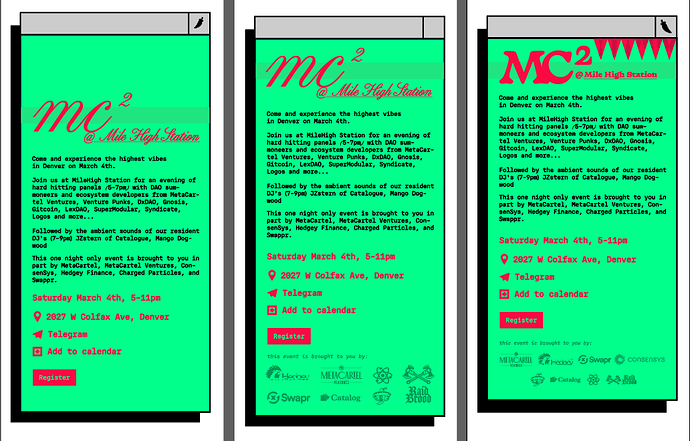 You can see the designs done for the site implemented here >> https://mc-squared-chakra.vercel.app/
I'm not very experienced making proposals so LMK if you think any changes should be made or if u have any feedback u think I'd find useful.
DAOHAUS Prop Link >> DAOhaus